Post by evileeyore on Jan 27, 2021 16:15:48 GMT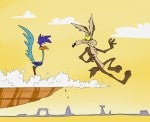 before anything
has been done about it yet.
Weird, because the things I've spoken of in thread are things happening right now you ignoramus. Expanding the DNI's reach by redefining it's role in "threat assessment" and the fact the DIA is allowed to purchase data that because the seller isn't classifying it properly as "USA Citizen metadata" and thus getting around needing a warrant is happening
right now
.
Patriot Act 2.0 will come because the Congress is worried about Insurrection Part: Hang 'Em High Boogaloo.
An EO promising to end the contract with 2, count them only 2, prisons is not the 'win' against privatized prisons you lefty morons think it is.
1 - It's an EO, he can drop it anytime, and since the contracts don't renew during his presidency, the next President can do what Trump did and terminate the EO if Biden doesn't on his way out the door. And do you really think Super Cop Harris who was all about using and abusing the "slave class" from private prisons is going to end that money maker? AHAHAHAHAHAH!
2 - It isn't the end of private prisons Biden promised during his campaign, because, and here's the kicker, he can't undo what he helped start from the chair of the presidency. That will require laws passed at the state or federal level, so he actually had more ability to undo the private prison system when he was a Senator campaigning for the presidency than he does as President, and he knew it, and lied to you about it.
And lastly the private prison system has nothing to do with the DIA's overreach and the expansion of the DNI's mandate or the looming threat of Patriot Act 2.0 (the previous two things are examples of how they'll leash us with Patriot Act 2.0, it won't be a single large bill, it'll a hundred small expansion of departments that already exist to encompass what the Patriot Act covers so the Patriot Act can be retired to thunderous idiot applause, but which won't matter because a dozen departments will will already be doing what the Patriot Act covered).